Saptakoteshwar temple at Narve in Goa, India
The Saptakoteshwar temple at Narve in Goa, India, is considered to be one of the six great sites of temples of Shiva in the Konkan area. With its shallow Moghul dome mounted on an octagonal drum sloping tiled roofs, European style Mandapa, or assembly hall and tall lamp tower or Deepastamba, the temple is situated in an archaeologically important area. The surroundings of the temple are tinged with several Brahminical laterite and stone caves.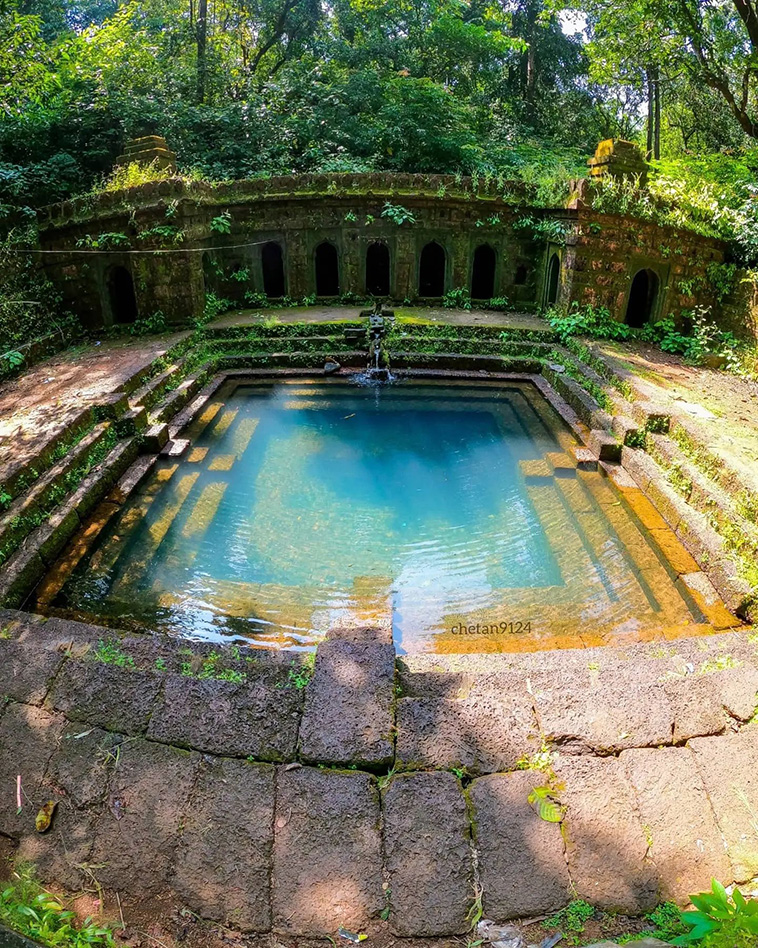 odh_sahyadrichi
Monastery of Geghard
Geghard is a medieval monastery in the Kotayk province of Armenia, being partially carved out of the adjacent mountain, surrounded by cliffs. It is listed as a UNESCO World Heritage Site with enhanced protection status. The monastery contains a number of churches and tombs, unique for the fact that many are cut directly into the mountain rock face.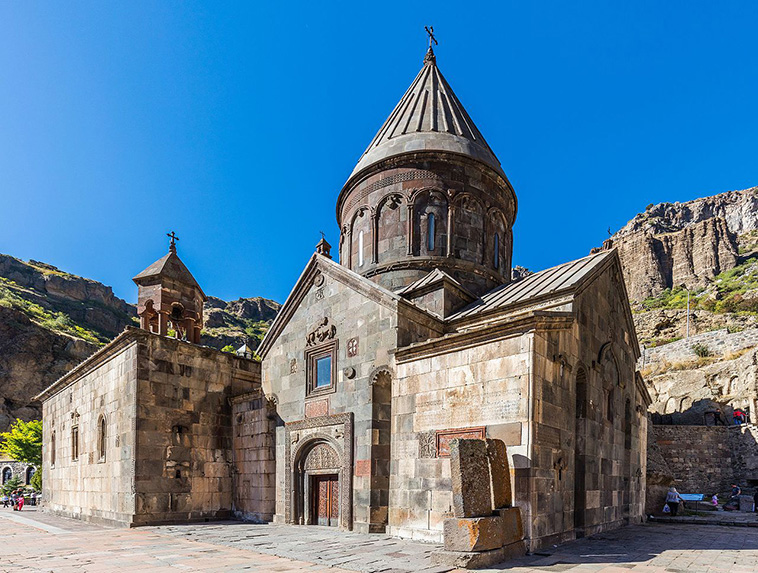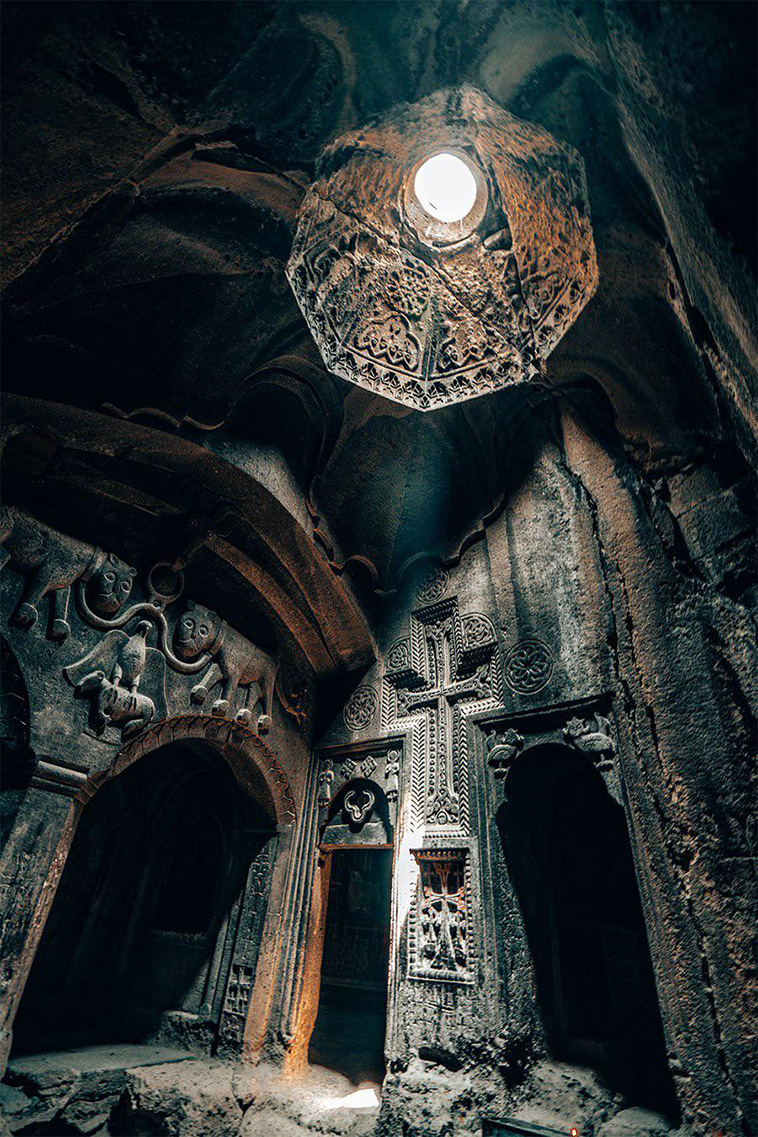 The Eschif in Périgueux, France
It's almost 700 years old and has spent each of those years balanced on a narrow corbelled wall. The Eschif in Périgueux, France was a lookout for a toll bridge. It's an oak timber frame building with wattle & daub infill built in 1347. The building is balanced on the narrow ramparts of Puy-Saint-Front (the medieval centre of Périgueux) supported on oak struts along its length.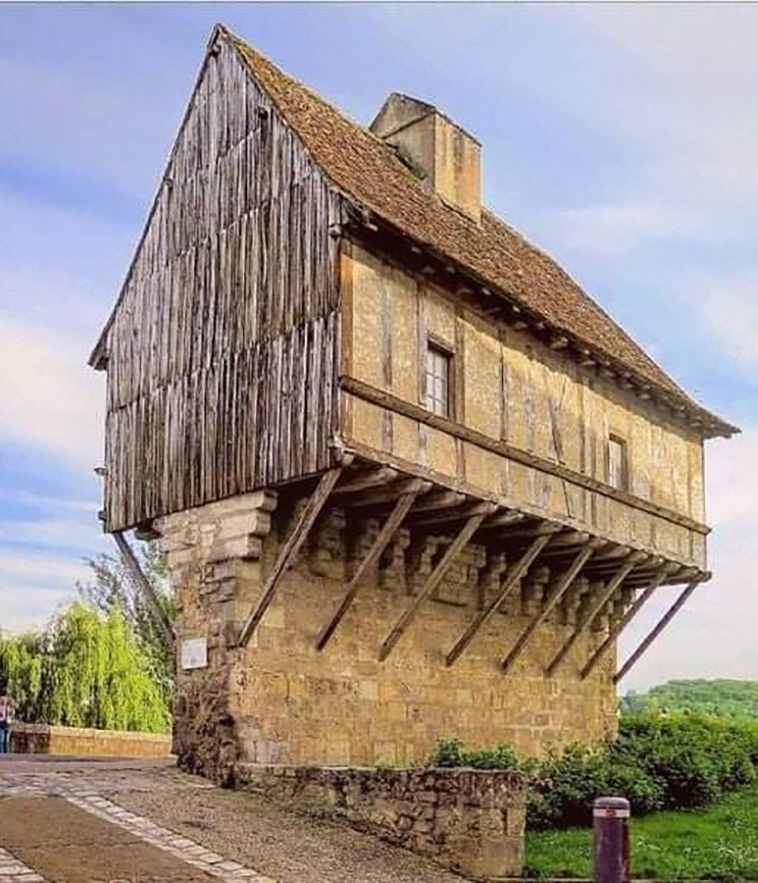 Manasija Monastery, Despotovac, Serbia
Manasija Monastery, a Serbian Orthodox monastery established in early 15th century and surrounded by massive fortifications, Pomoravlje District, central Serbia.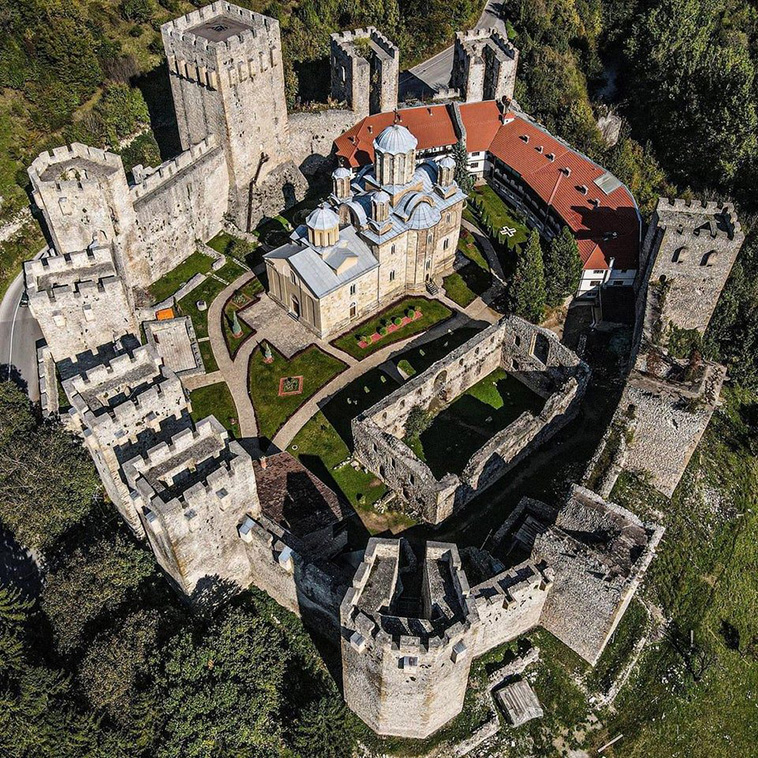 Sanctuary of Madonna della Corona. Italy⠀
BUILT OVER 2,000 FEET ABOVE sea level into a vertical cliff face on Italy's Mount Baldo in front of Valdadige. The Santuario Madonna della Corona (Sanctuary of the Lady of the Crown) looks as though it is nearly suspended in mid-air.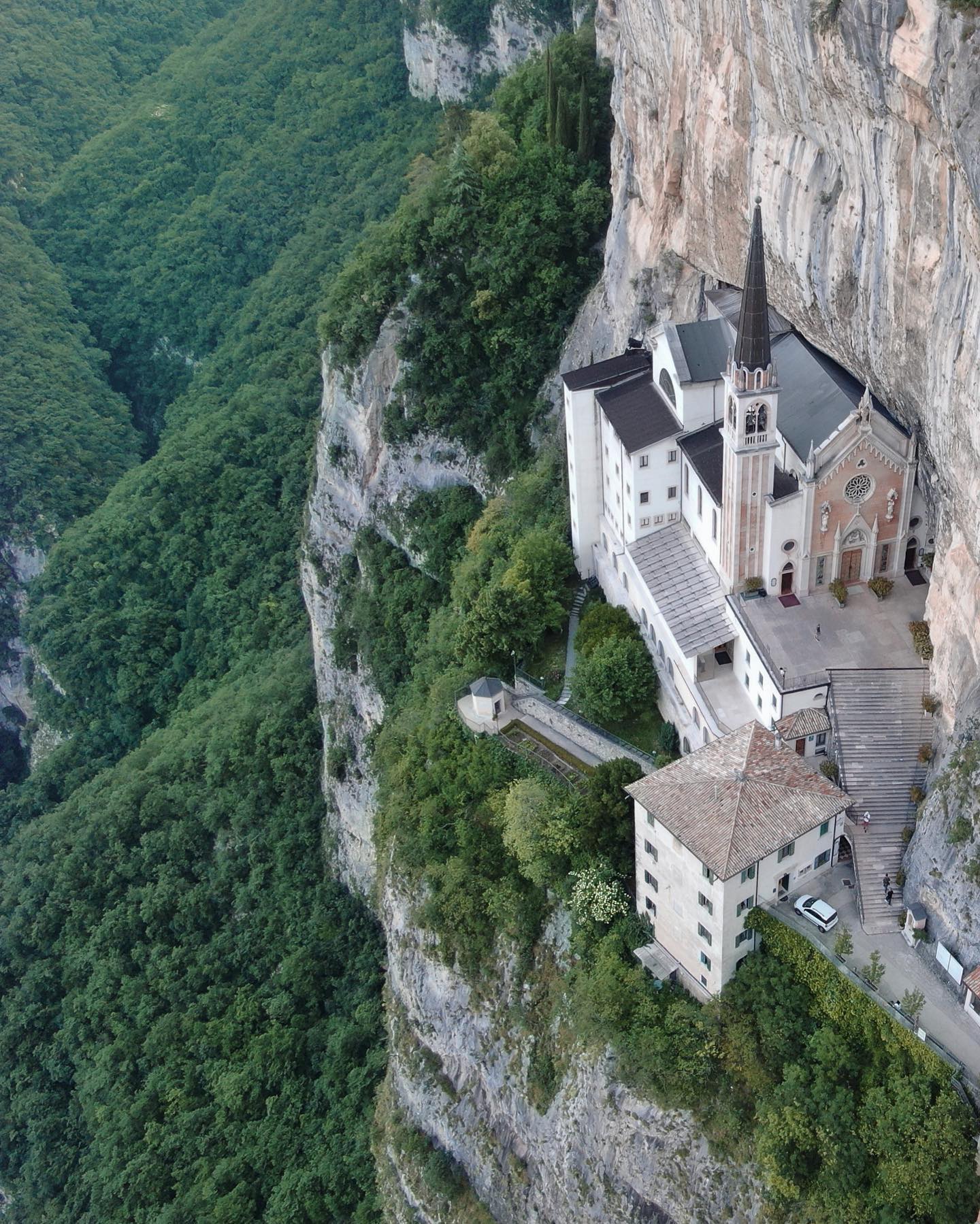 michaelpezzaioli
Saint-Michel d'Aiguilhe is a chapel in Aiguilhe, near Le Puy-en-Velay, France. The chapel is reached by 268 steps carved into the rock. It was built in 969 on a volcanic plug 85 metres (279 ft) high. The surface on top of the plug is 57 metres (187 ft) in diameter.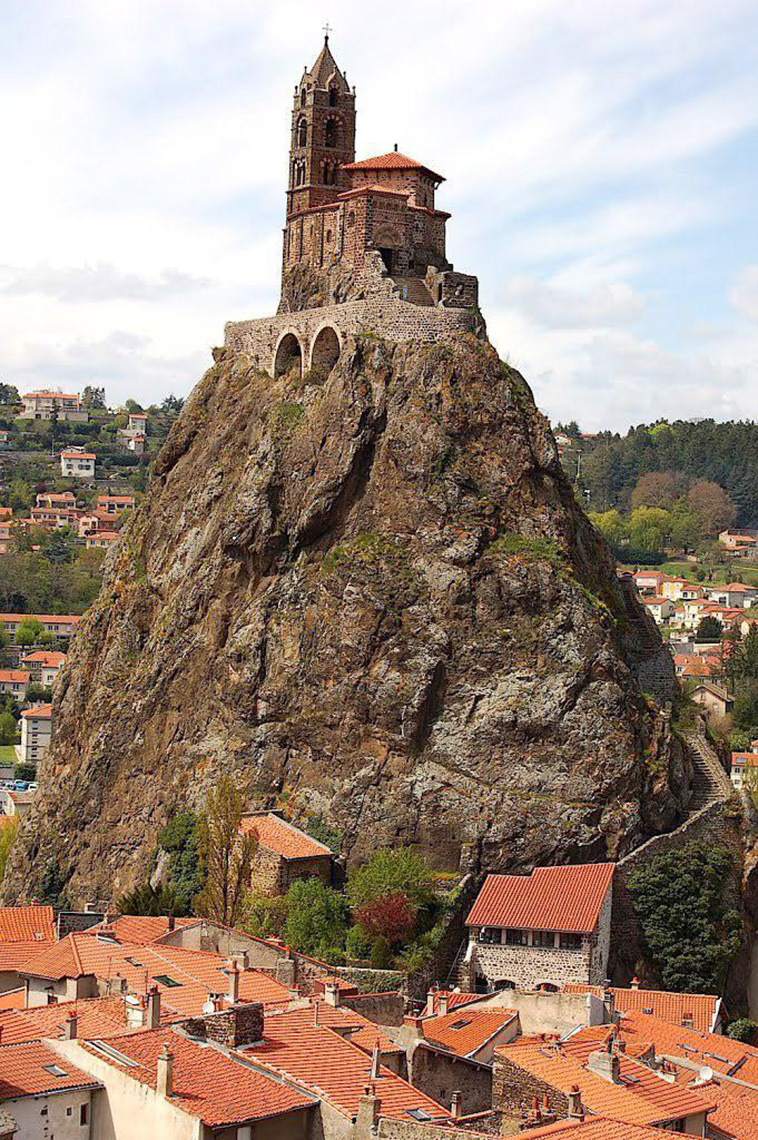 Villa Farnese, Italy
Villa Farnese, a 16th century pentagonal Renaissance mansion built on the fortress foundations in the town of Caprarola, Viterbo, Northern Lazio, Italy. It is a massive Renaissance and Mannerist construction, opening to the Monte Cimini, a range of densely wooded volcanic hills. It is built on a five-sided plan in reddish-gold stone; buttresses support the upper floors. As a centerpiece of the vast Farnese holdings, Caprarola was always an expression of Farnese power, rather than a villa in the more usual agricultural or pleasure senses.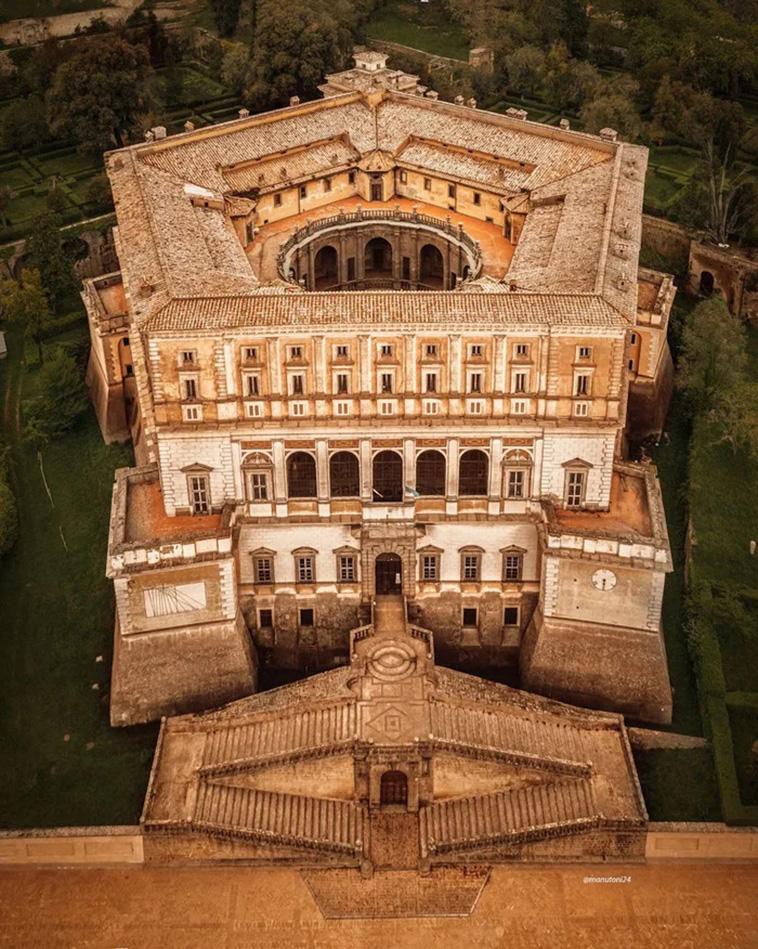 Beauport Abbey
Built at the start of the 13th century, the coastal abbey of Beauport is located in the village of Kérity, in the municipality of Paimpol, Côtes-d'Armor. Facing the sea in an unspoilt natural environment, the monastery complex is a listed Historic Monument and its site is protected by the French Coastal Protection Agency.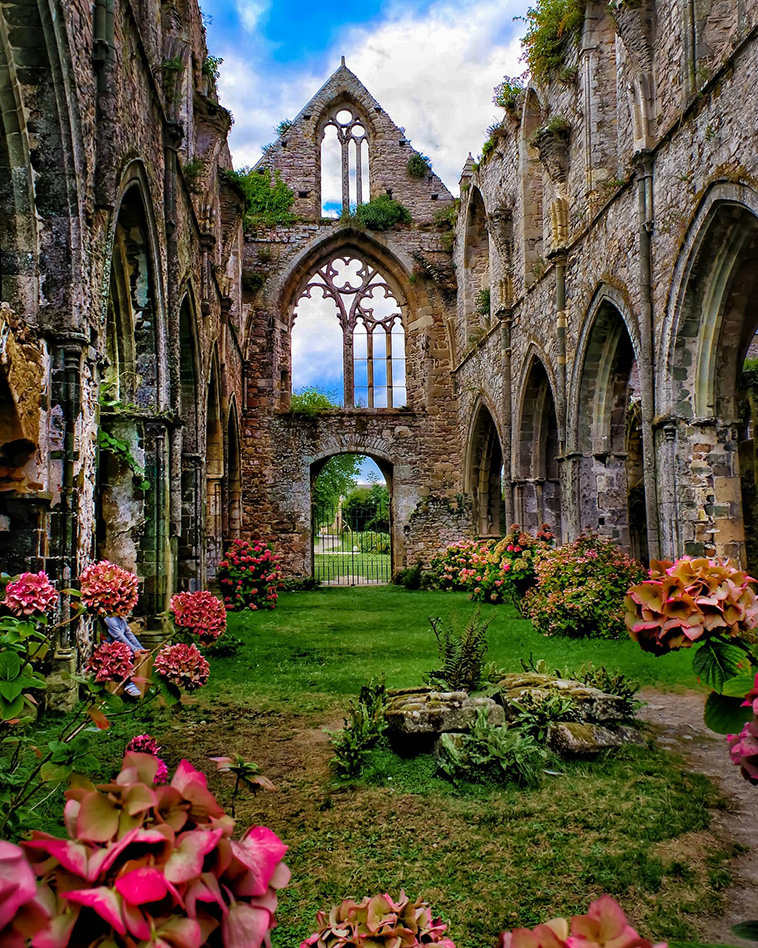 elvire_13
St. Anne in Vilnius, Lithuania
Perhaps the craziest brickwork ever done – Late 15th century Brick Gothic church of St. Anne in Vilnius, Lithuania. It was built using 33 different kinds of clay bricks and painted in red.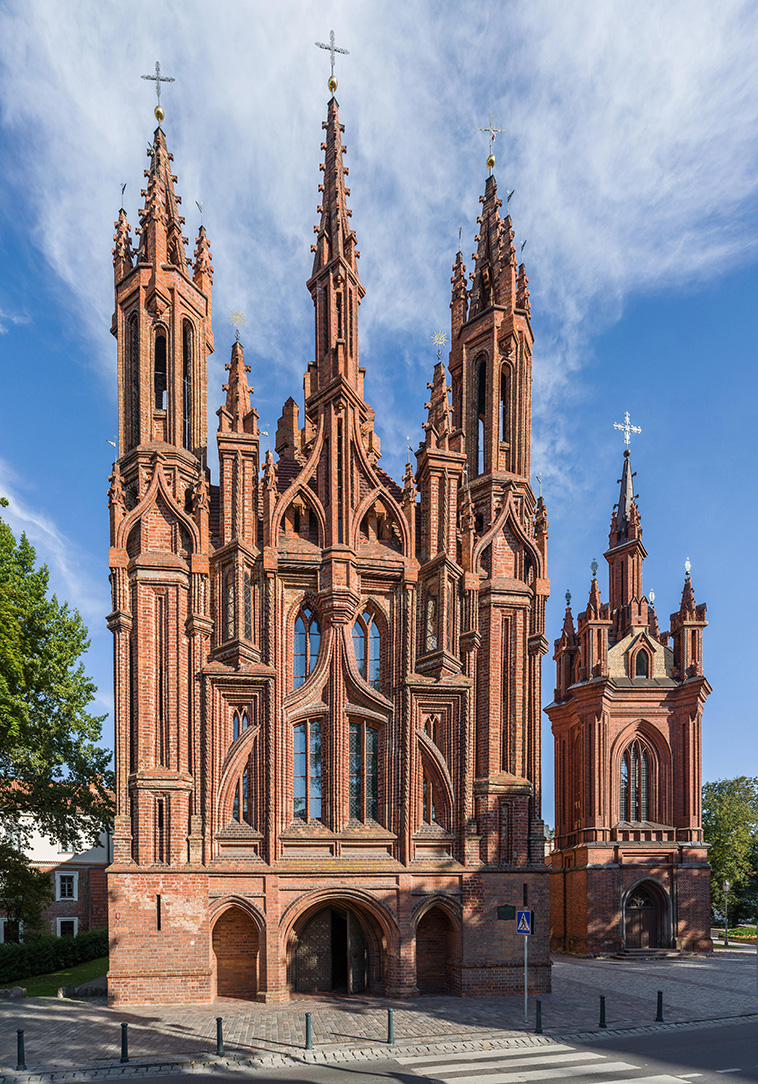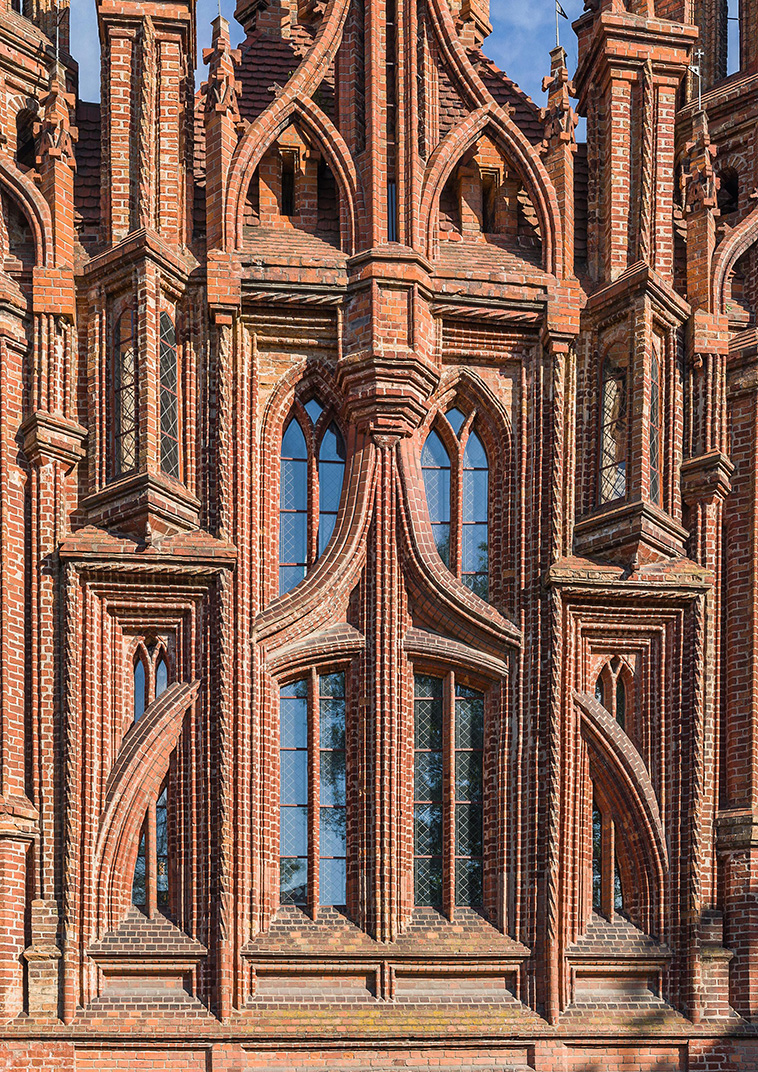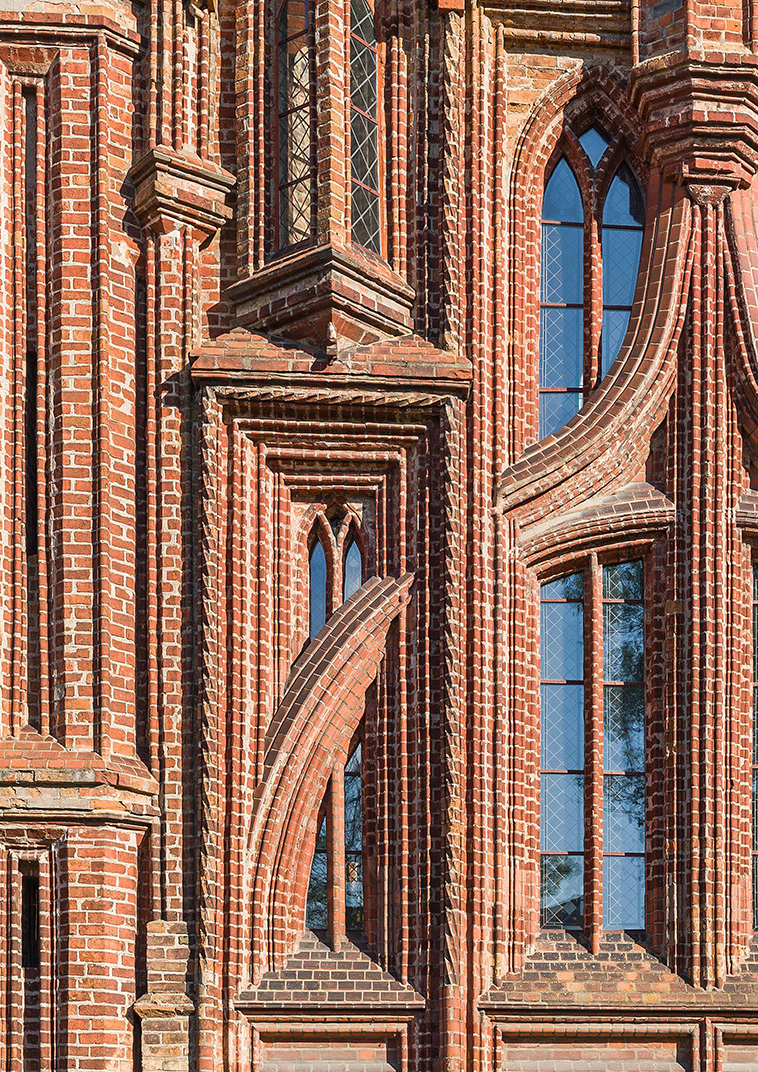 Gate of All Nations also known as Gate of Xerses at Persepolis, Iran 486-465 BC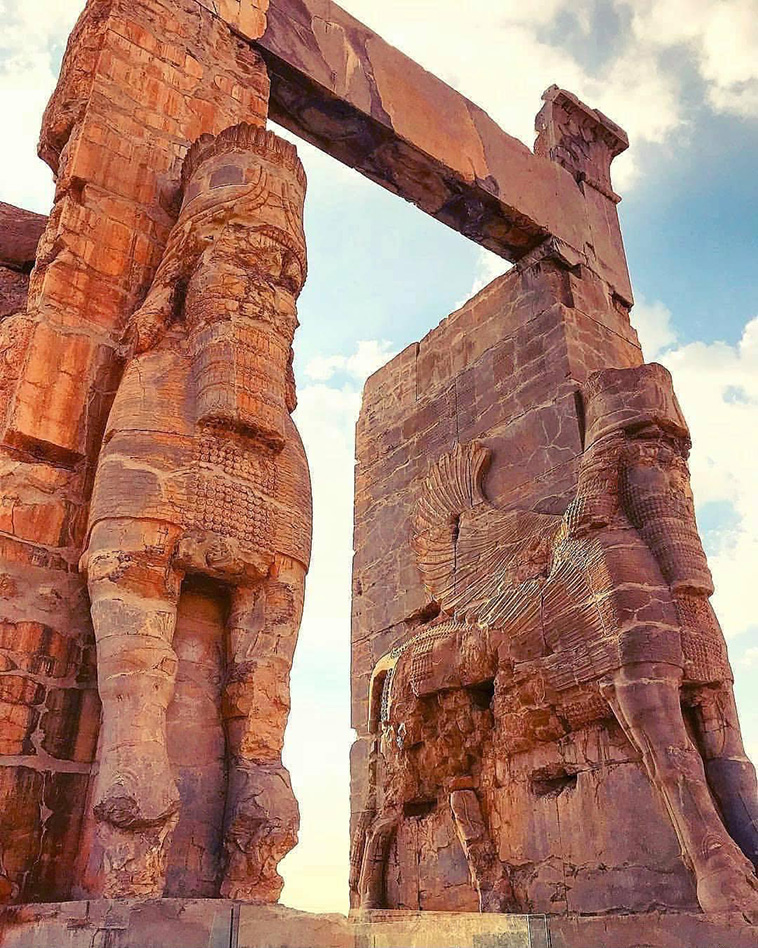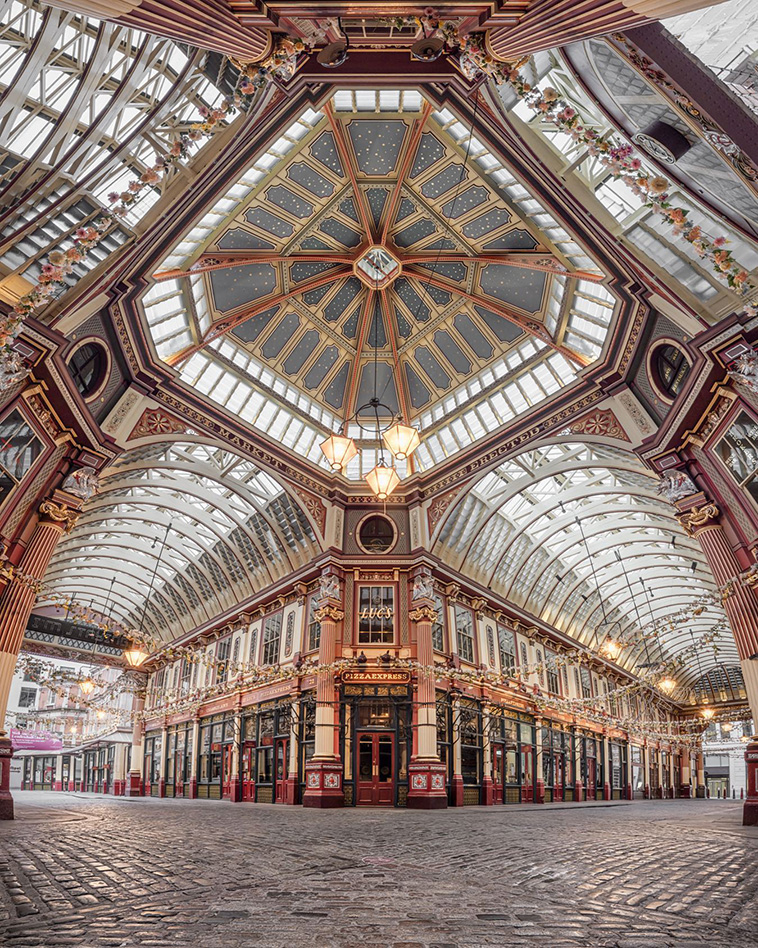 steven.maddison
The Caryatid porch of the Erechtheion in Athens, Greece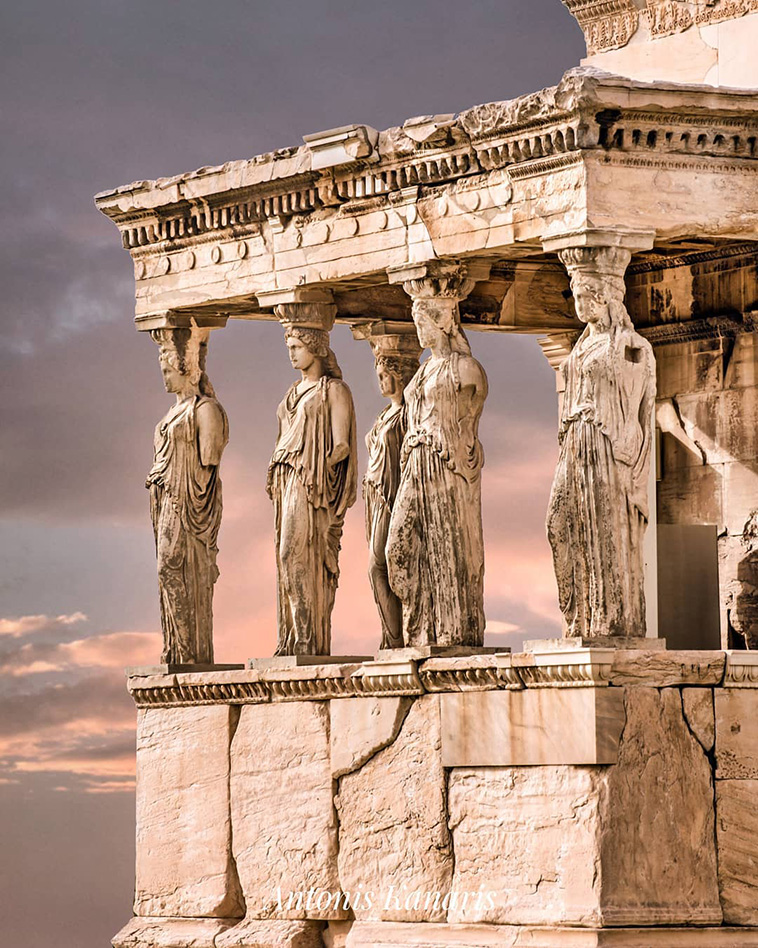 antonis_kanaris

Antwerpen-Centraal railway station, Belgium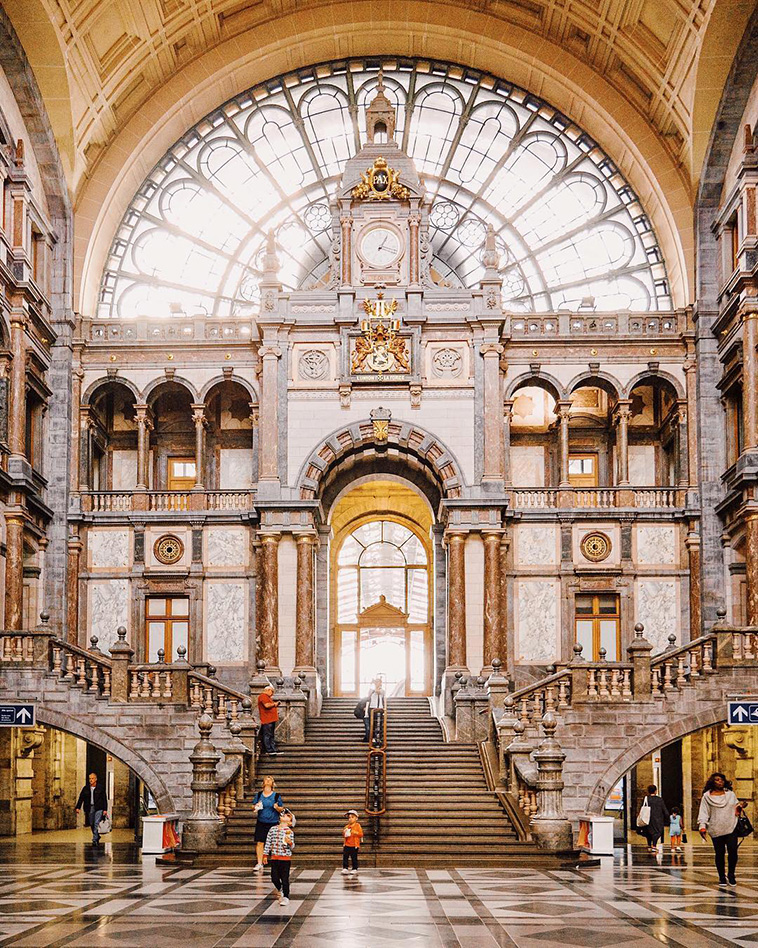 scwilder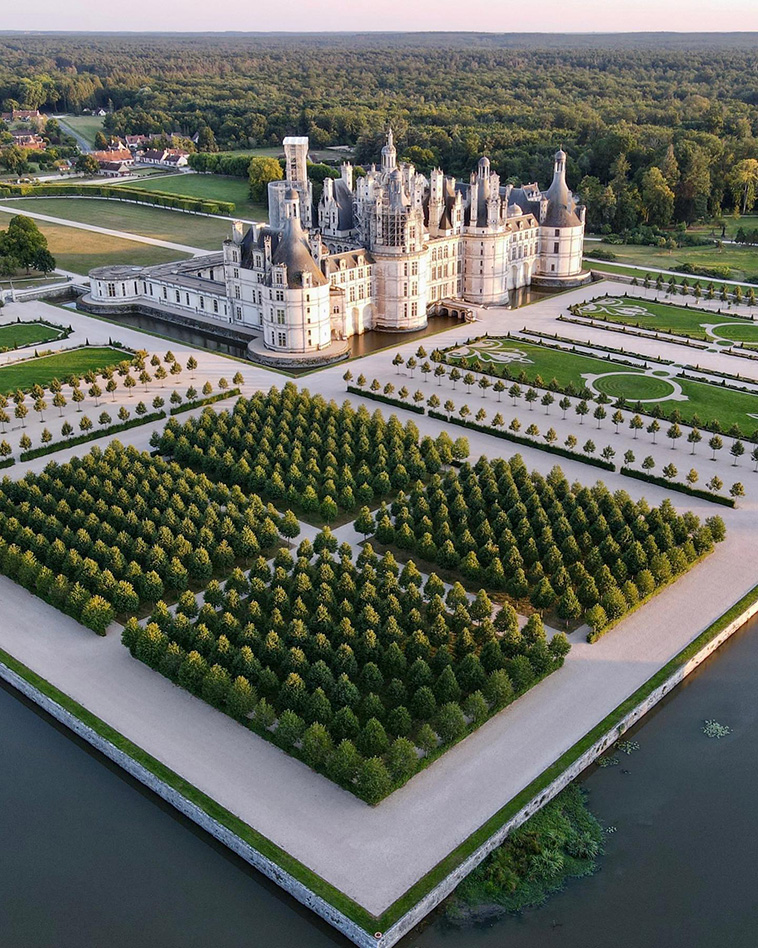 Laborers installing a Greek Ionic column at the Civil Courts Building in St. Louis, Missouri c.1928-30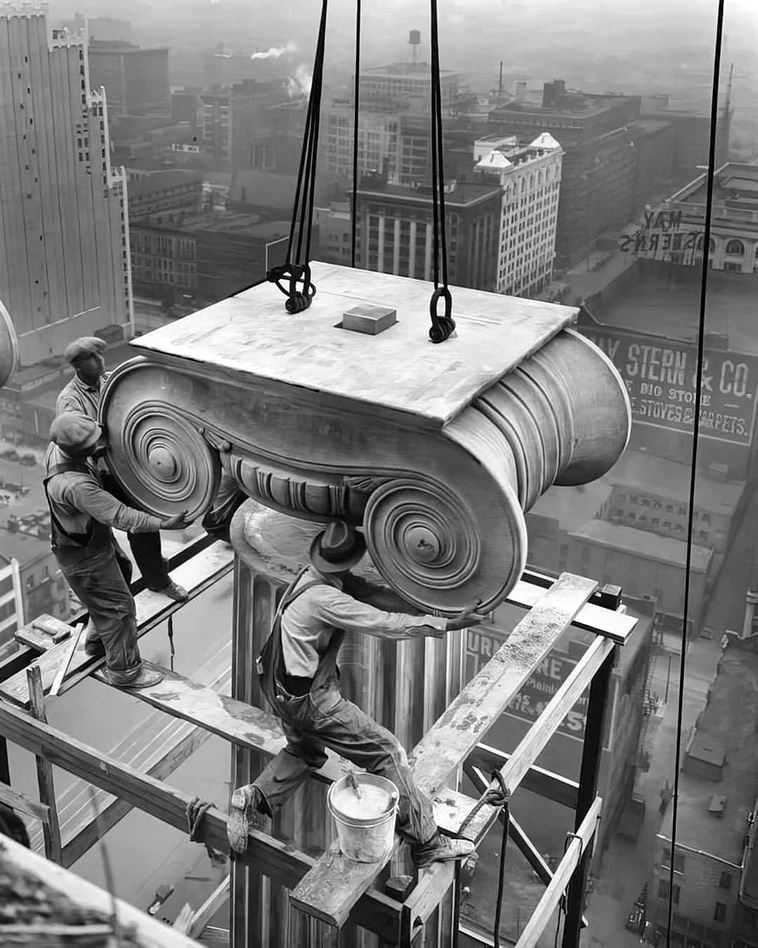 W. C. Runder
Made as a 'Shrine to Industry' the Technische Verwaltungsgebäude der Hoechst AG is a wonderful example of Brick Expressionism in all its glory. Frankfurt, Germany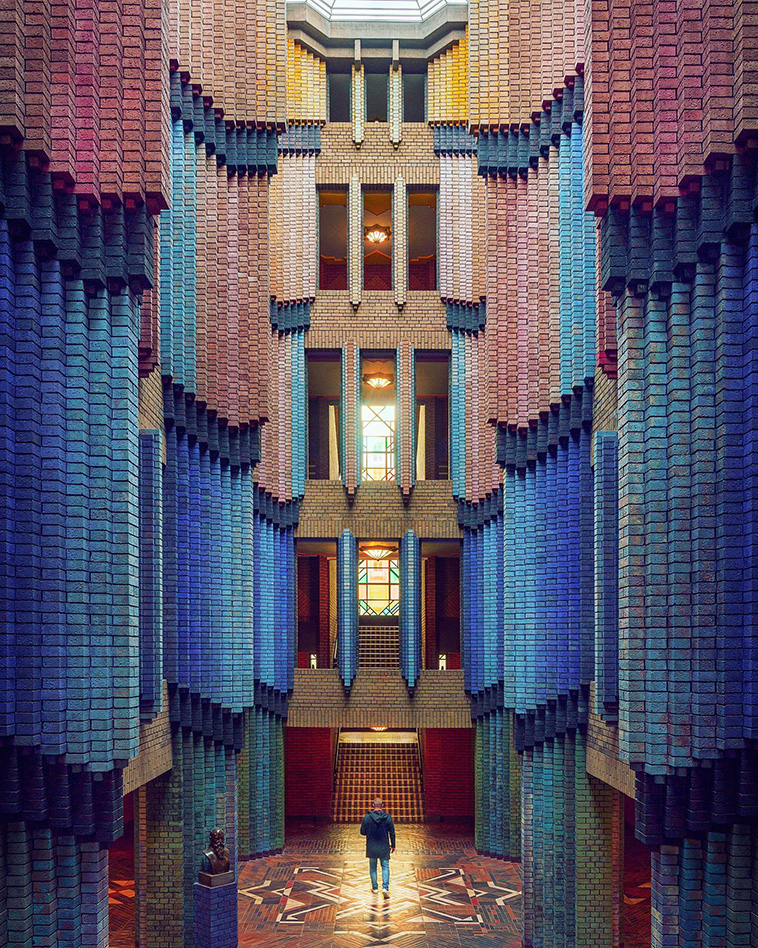 boluddha
The Drake in Philadelphia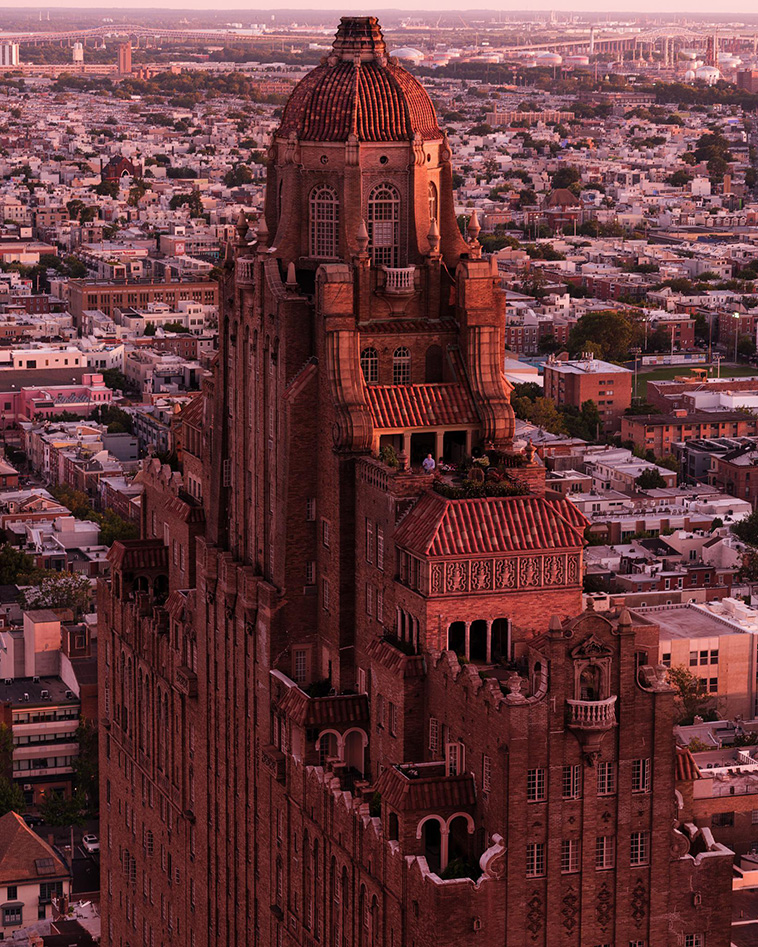 The pretty loggia of Palazzo Altems, was painted in 1595 with these exciting frescoes attributed to Antonio Viviani
maik.wtf