Paintings that belong to prehistoric times have been discovered by archeologists in the Amazon rainforest, now it is called as 'Sistine Chapel of the Ancients'. Paintings that spreads across a nearly eight-mile-long cliff is considered that date back about 12,500 years when people first arrived on the continent. It is possible to see many animals in paintings from sloths, horses to even now-extinct creatures palaeolama and mastodon.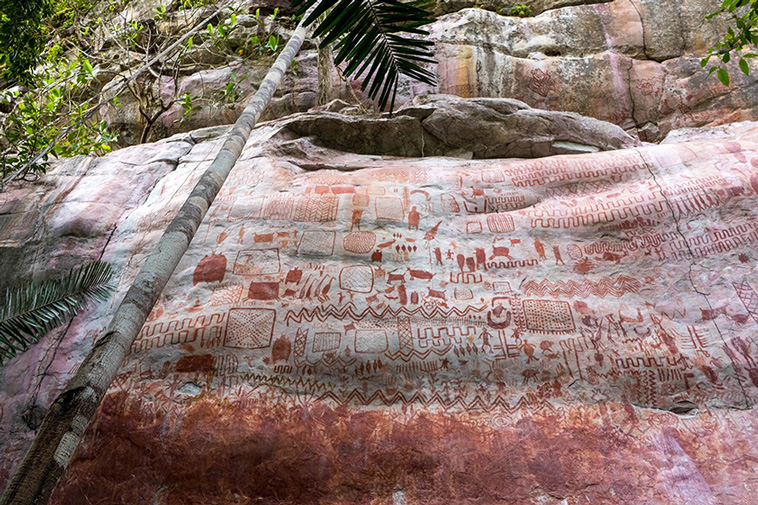 Archaeologist Ella Al-Shamahi told The Guardian that the site, which is located in the Serranía de la Lindosa, required a two-hour drive from San José del Guaviare and an additional four-hour trek on foot to reach. "When we entered Farc territory, it was exactly as a few of us have been screaming about for a long time," Al-Shamahi said. "Exploration is not over. Scientific discovery is not over but the big discoveries now are going to be found in places that are disputed or hostile."
The area has been kept private and studies on the paintings are going to be continued.