Cité des Etoiles (meaning the "City of Stars") is the name of French architect Jean Renaudie's two housing complexes in Ivry sur Seine near Paris and in Givors near Lyon. Renaudie's wife as well as the architect of Ivry, Renée Gailhoustet also took part in the design of the complex in Ivry sur Seine. The complexes are excellent examples of the urbanization era of French architecture in the 1950s-60s, now known as the French suburbs catastrophe. Densely located apartments and the enigmatic structure of the stories blur the line between public and private areas. The complex also provides a small piece of garden for each apartment.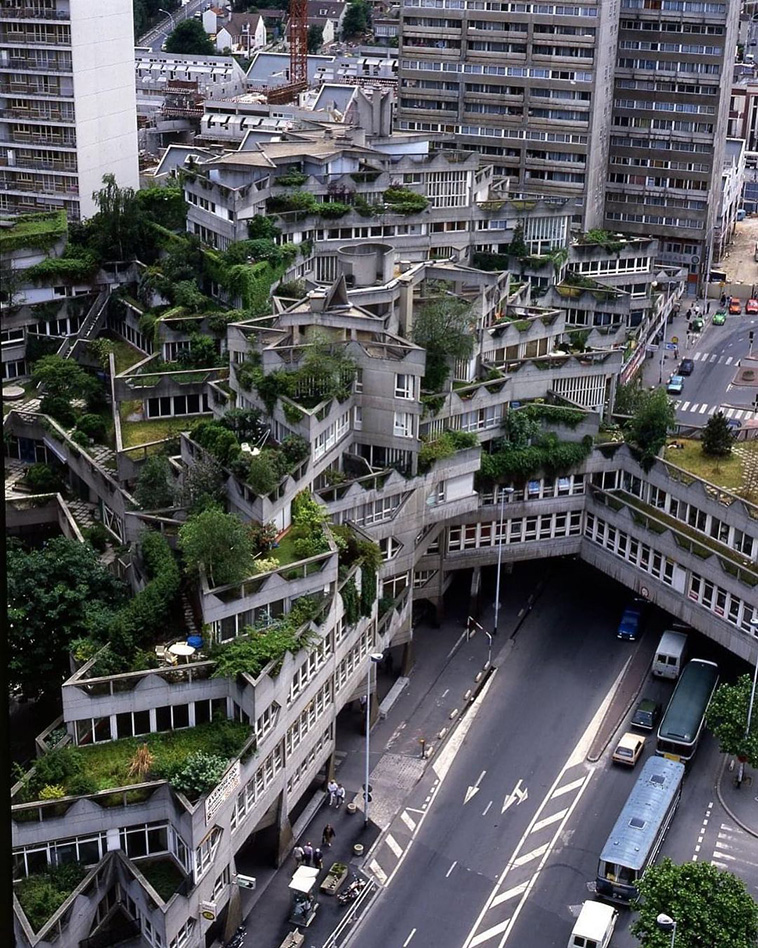 Designed between 1970 and 1975, the three buildings of Cité des Etoiles d'Ivry take their names after French resistance figures, namely Jeanne Hachette, Danielle Casanova, and Jean-Baptiste Clément.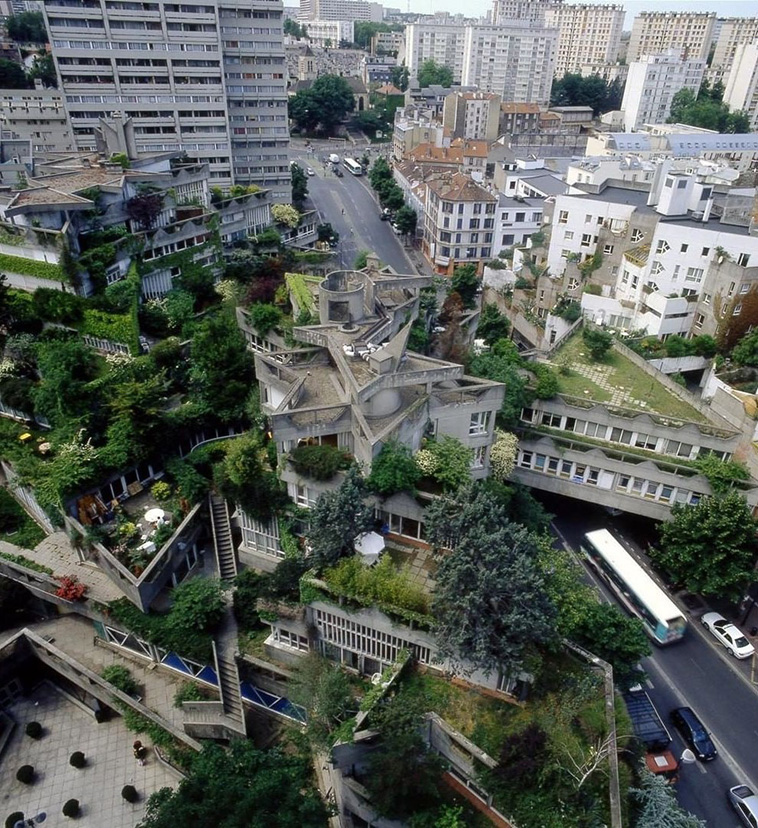 During the design process, Renaudie and Gailhoustet had the chance of experimenting with the structure and the use of space. As a result, their "Brutalist Zigurat" consists of acute angles, inverted corners, cascading terraces, and intricate geometrical walls. The unusual angles of the structure also encourage its resident to come up with innovative ideas for their living spaces.