Here is a list of some famous ancient roman structures with then vs. now photos
Colosseum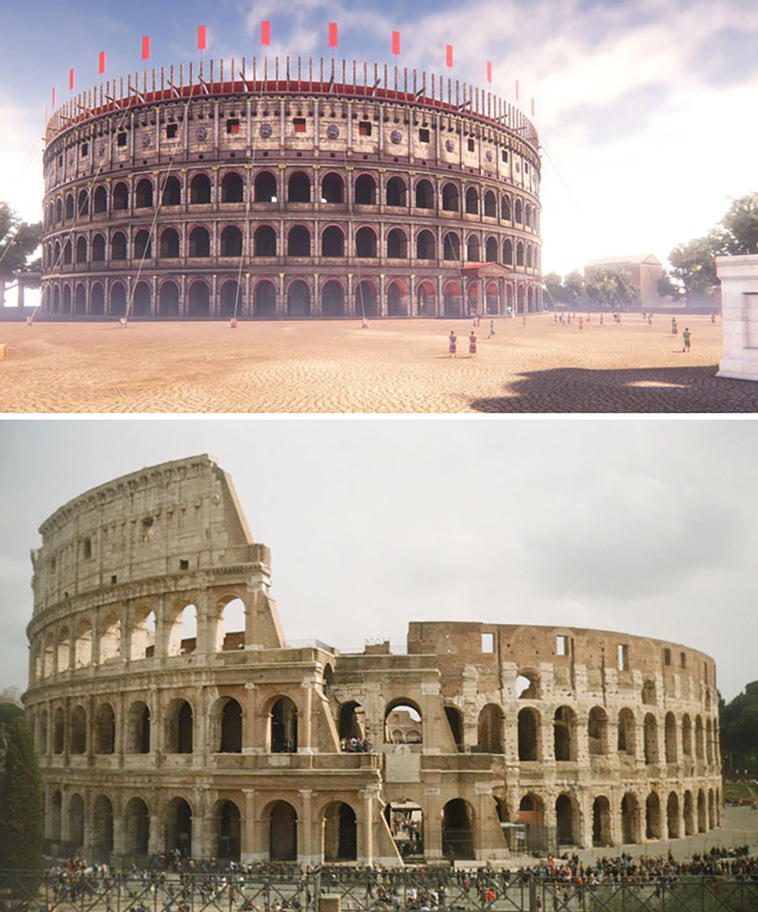 What could be described as Rome's signature structure, the Colosseum still stands as a breathtaking historical site, despite being around 2000 years old. The amphitheater, back in its glory, could hold an estimated number of 50,000 – 80,000 spectators. And people had a good reason to gather within the premises as the Flavian Amphitheater offered such entertainment as gladiatorial contests, mock sea battles, animal hunts, executions, re-enactments of famous battles, and dramas based on mythology. Nowadays the Coliseum is one of Rome's most popular tourist attractions, despite being damaged by earthquakes and stone-robbers over time. In 2007, New7Wonders Foundation chose the amazing architecture structure as one of the seven New7Wonders of the World.
Stadium Of Domitian (Piazza Navona)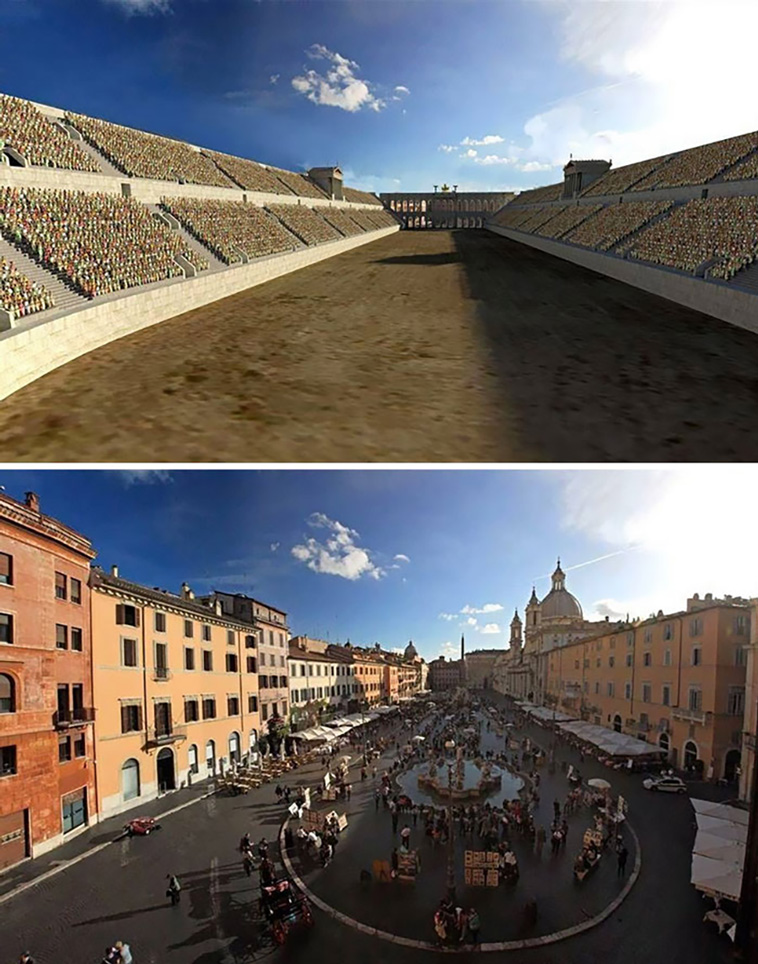 Roman Forum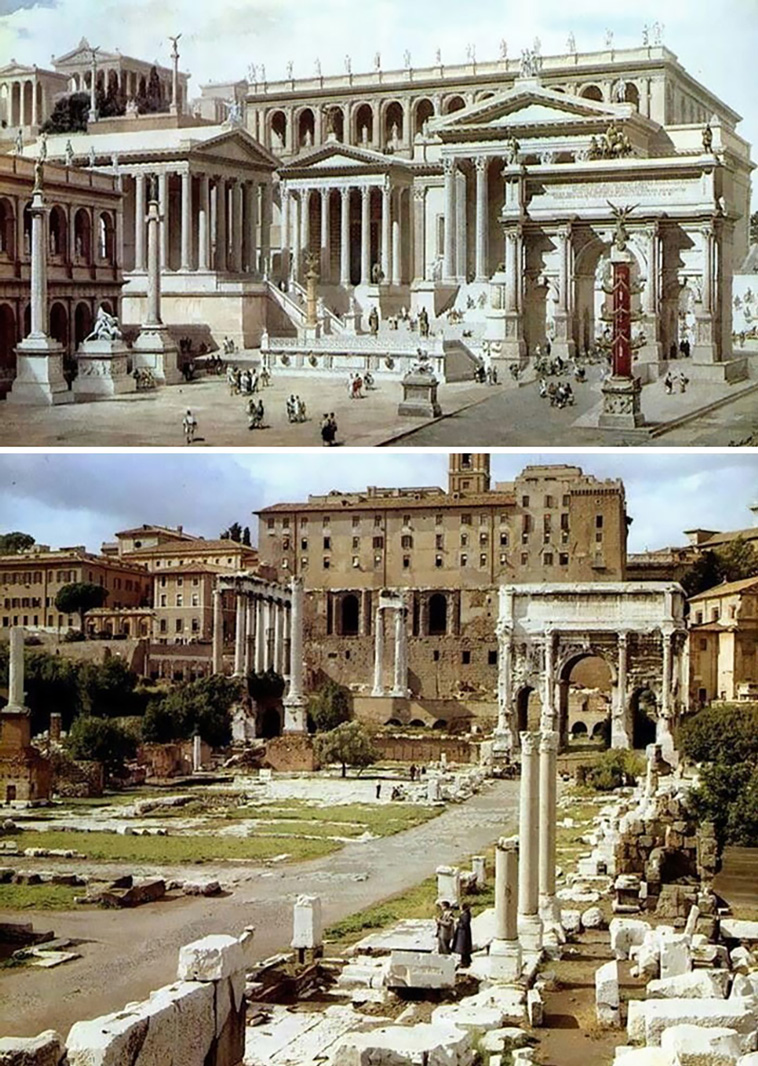 Located at the heart of the city of Rome, the Roman Forum is a a rectangular plaza surrounded by the ruins of several important ancient government buildings and filled with interesting history. At the height of the Empire glory, the site was the venue for public speeches, criminal trials, and gladiatorial matches as well as the commercial hub. In later time, the site was the perfect spot for many artists and architects studying in Rome to sketch during the 17th through the 19th century. Nowadays, the Forum is a tourist attraction showcasing the ruins of some of the most important buildings ancient Rome had.
Roman Forum From The Tabularium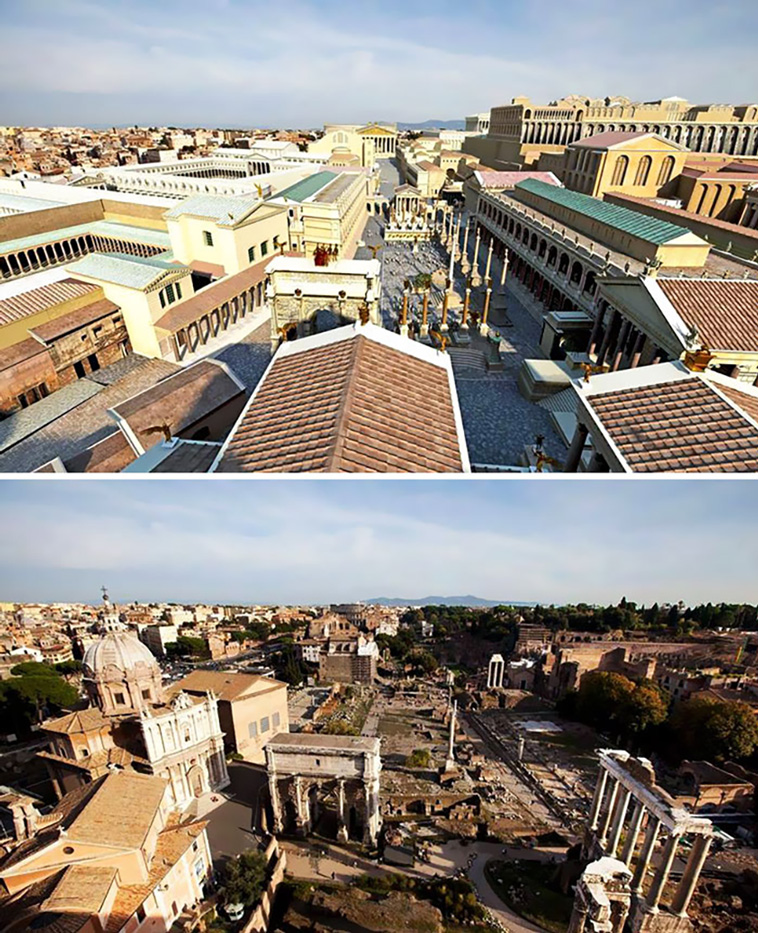 Circus Maximus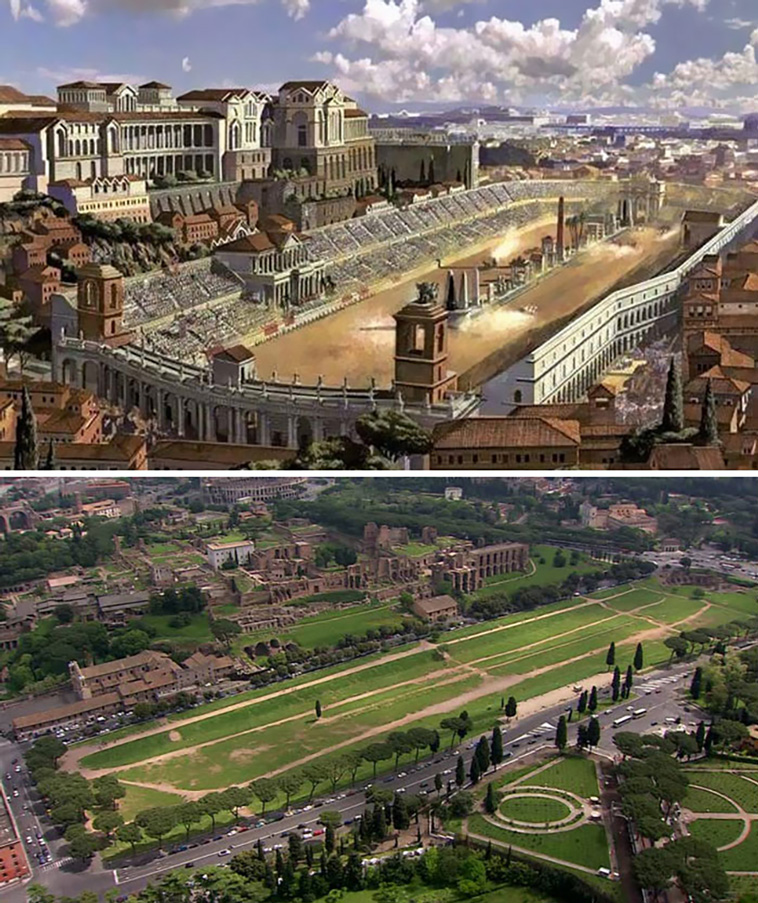 The Circus Maximus was once a chariot-racing stadium and mass entertainment venue. It was the perfect place for ludi, public games held for the benefit and entertainment of the Roman people, which often lined up with various Roman religious festivals. Measuring 621 m (2,037 ft) in length and 118 m (387 ft) in width, it was the first and largest stadium in ancient Rome and the later Empire. It could house an impressive audience of over 150,000 spectators. Thousands of years later, Circus Maximus is now a public park.
Temple Of Saturn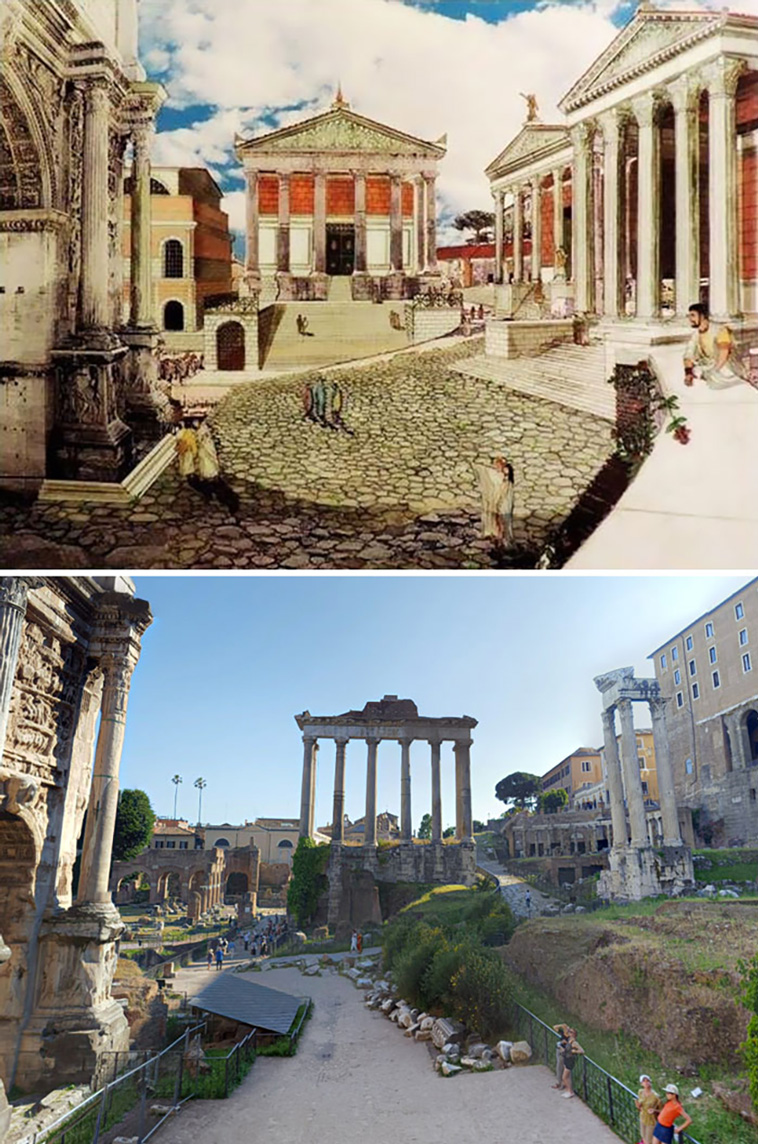 Temple Of Venus And Roma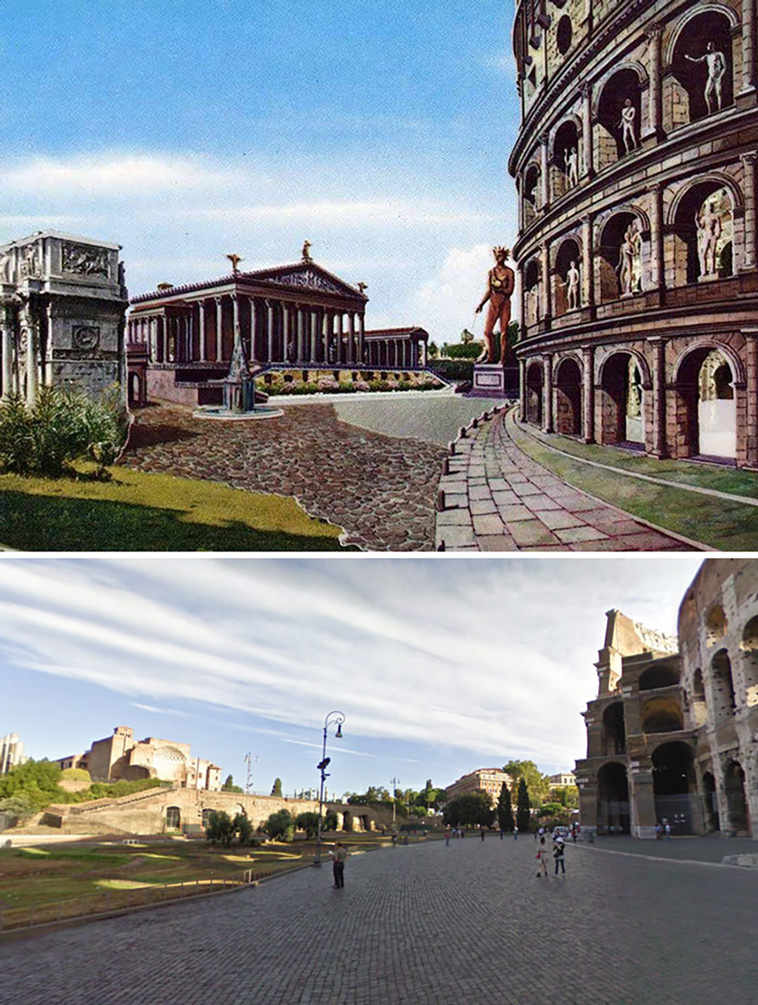 Temple Of Castor And Pollux And Temple Of Caesar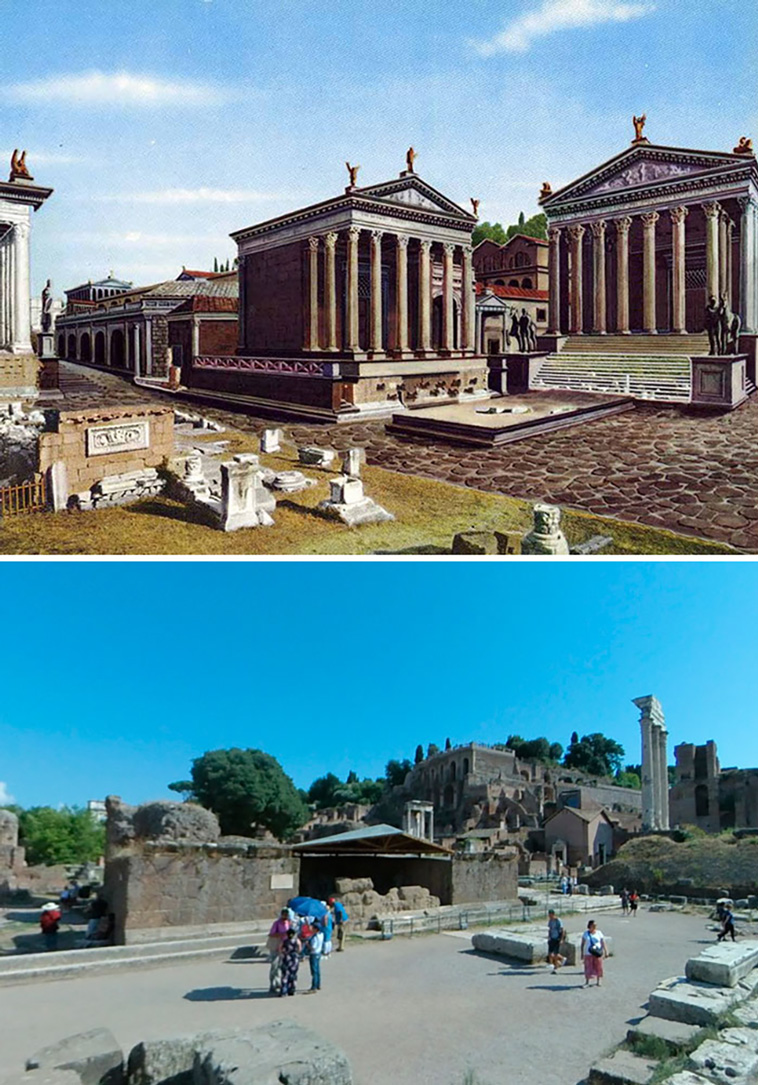 Theatre Of Marcellus, Temple Of Bellona And Temple Of Apollo Sosianus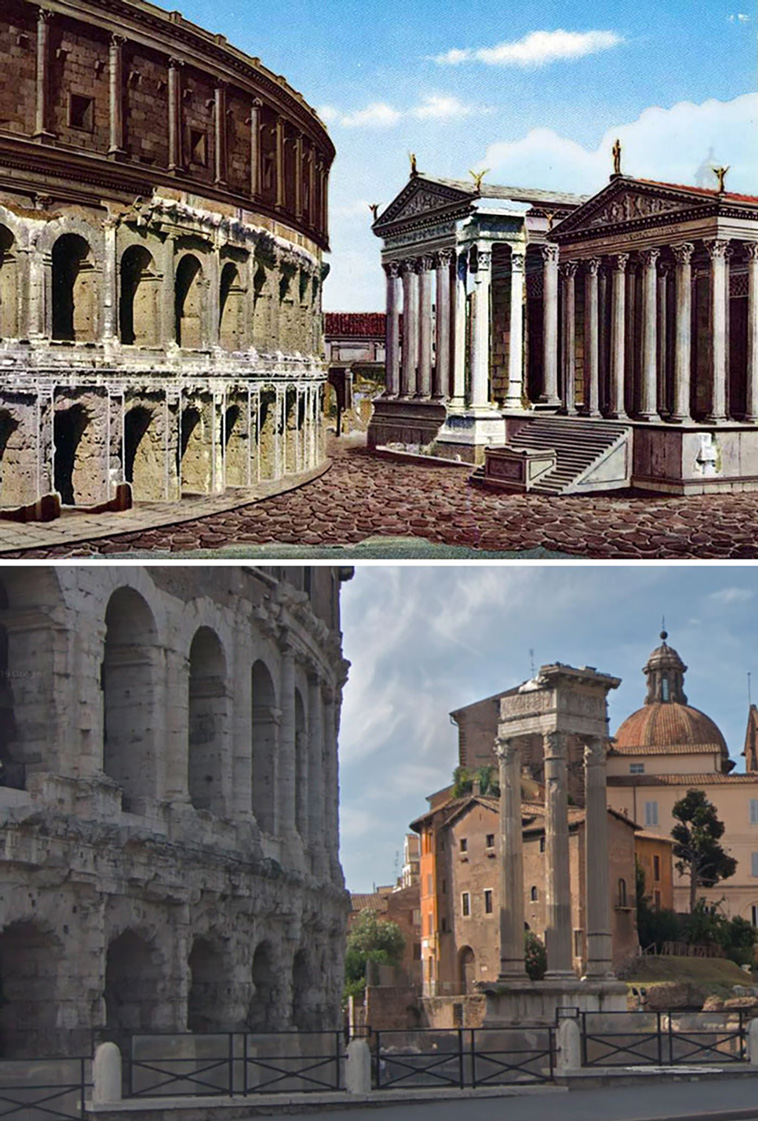 The Basilica Of Santi Cosma E Damiano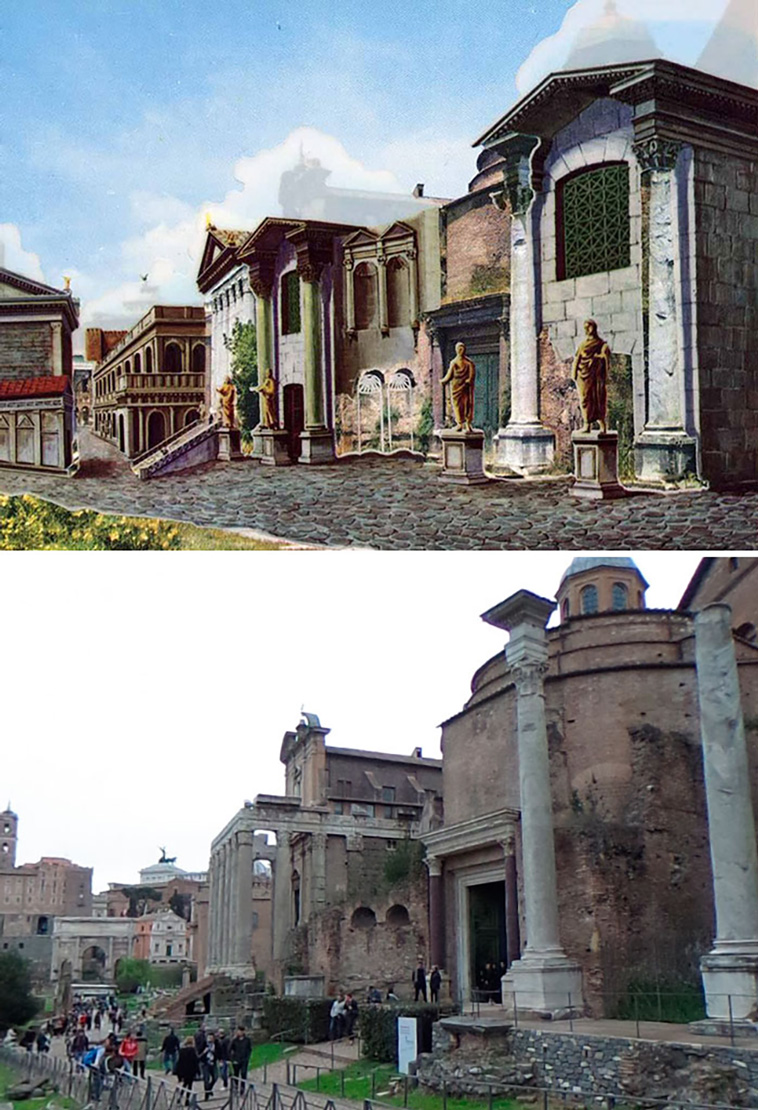 Mausoleum Of Hadrian (Castel Sant'Angelo)