1. Dog Thinks Terrace Door Is Closed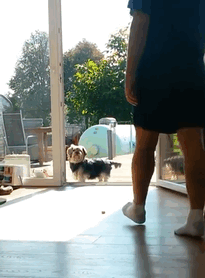 2. I Regret Everything
3. My Dog Ran Away, After Hours Of Looking I Came Home To This
4. Hey, Guys, Me Too!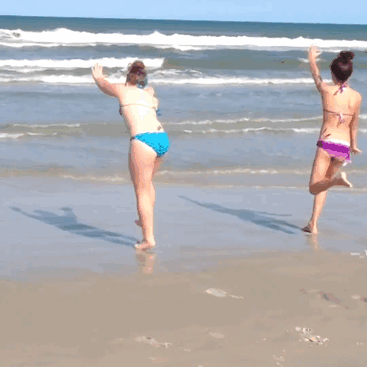 5. She Brought All Her Toys Over So The Mirror Doggy Could Play With Them
6. His Best Friend Is A Brick
7. Friend Of A Friend's Pooch Dragged The Sprinkler In Through The Doggy Door
8. Water Can Be Tricky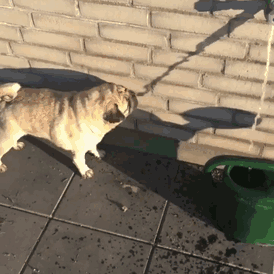 9. She's A Retriever, Not A Genius
10. He Thinks He Has To Wait In Line To Get A Treat
11. Found A Loose Seal In My Bathroom
12. Somehow Our Dog Opened The Upstairs Screen Door And Ended Up Following Our Cat Onto The Roof. He Required Consoling Before Coming Back Inside
13. It's Hard To Tell But One Of My Dogs Helped Mow The Lawn
14. Where Is The Cat?
15. Cuttie Chicken Legs
16. Came Home And Found My Dog Waiting Like This
17. English Bulldog Diesel – The Box Lover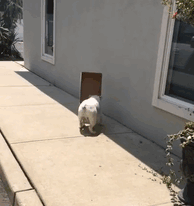 18. Sugerbooger Isn't The Brightest, But She Makes My Job So Much More Entertaining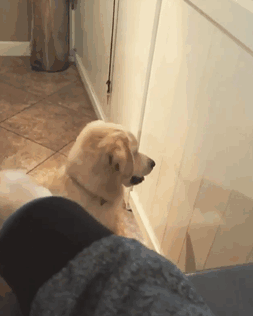 19. One Is Smarter Than The Other
20. My Friend's Dog Ate A Pot Brownie Yesterday
21. He Thinks This Painting Is A Window
22. Well Hidden This One
23. Lola's First Boat Ride And Skippering – Facing Wrong Direction And Blocking The Captains View But She Nailed It Otherwise
24. Last Year, I Built A Sound-Proofed, Built-In Doghouse Under My Stairs, So Bucky Would Have A Safe Place To Hide When He Got Scared. On The 4th Of July, He Let Me Know, In No Uncertain Terms, That I Had Wasted My Time
25. Every Day I Walk My Dog, He Finds The Biggest Stick Possible To Bring As A Gift/Sacrifice For The 'Big Dogs'
26. My Dog Brought Me Some Dirt Today
27. She Keeps Looking At Me Like This
28. Dandelion Zoomies
29. I Have No Words To Describe This. Except That My Dog Is The Greatest
30. The Coat Incident – My Dog Molly Got Stuck In The Arm Of A Coat. I Couldn't Stop Laughing