This Halloween, take it up a notch from fake cobwebs and your dad in a bedsheet. AtmosFX Digital Halloween Decorations bring some of the creepiest Halloween tropes to life without killing your wallet. Just pop them into a DVD player or projector for high-quality moving images that will make you want to sleep with the lights on.
For an added effect, you can get window projection material to make it look as if the characters you choose are hovering on the other side of a window or in thin air. Starting at $16.91, the DVDs include everything from witches to zombies.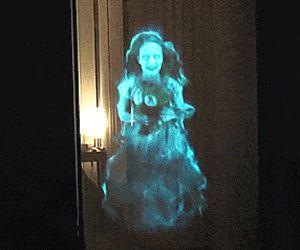 AtmosFX Digital Decorations bring your Halloween celebrations to life with light and magic, great for decorating TVs, windows, walls, AtmosFX Hollusion Projection Material, or 3DFX Form
Phantasms features specters, ghouls, spirits, and poltergeists released from human nightmares to levitate, shriek, fly and startle the mortals of this world
Standard-definition (SD) DVD includes easy-to-navigate menus to help you select your favorite Decorations, and play them on an endless loop for hours of fun
Get it from Amazon for $19.99.
We may collect a share of sales or other compensation from the links on this page.